Best Pan India Loan DSA Registration online In India 2023
For Joining our team you need to fill up the given form. Once you filled it. We will send you a proposal email where all details will be provided by us on your email. so make sure you email address is correct and you phone number is reachable. After Receiving our proposal email you have to send your kyc with bank details. After then we will send you a "CRM user id Password". That's it registration done. Now you can start your business today.
All India business opportunity
Payout will be the same in all locations.
Paisapaid have fully digital process you don't need to visit any Bank or Nbfc
All leads and documents can be uploaded in the CRM.
We have 54+ Lenders on one Platform.
Highest Payout On Loans Up To 3.50%
100% Payout on time.
Products That We Have..
All Type Of Taxation Services
5 More Products Are Coming Soon
Paisapaid.com is driven by a commitment to build trust and an opportunity for self-employment. We are well aware that our objectives and goals would be accomplished by being all-inclusive. We know that no business grows by working alone, in solo. We enjoy working with diverse kinds of people and gain knowledge. By partnering with Paisapaid.com , you shall have the ease of growing Simplicity and Honesty.
We are giving pan India business access through our BEST CRM PORTAL. You Upload leads and track your application with your CRM PORTAL. Start doing business on pan India sitting @ your own place. with Best Loan DSA In India Be a direct selling agent or DSA is a person who wants to earn huge money Click below for registration.
The work of a DSA involves finding potential clients for the bank he (or she) represents. For this, DSAs will look for people who are looking for a loan. These leads are then referred to the presented bank/NBFC/FI and the loan process gets started.
The DSA is provided a pay-out for the effort put in. This pay-out is a percentage of the loan amount. And this pay-out is a great way to add to your existing income.
Joining with Paisapaid.com, you get the liberty to source customers looking for different products, located anywhere in India. With Paisapaid.com, you are able to provide many kinds of Loans, Like Business Loans, Personal loans, Home loans, loans against property, Credit cards Etc. Easy, quick and hassle-free. So, what are you waiting for? Apply for DSA registration today. Start Making Money.


Become a DSA Partner With Best Loan DSA Paisapaid.com
STEP 1 – Fill up the simple form provided above, with your name, phone number, and mail-id.
STEP 2 – A unique DSA code and CRM Portal will be provided by us absolutely Free after Receive Your Documents.


Required Documents For Registration:-
Cancel Cheque ( For Receiving Payout )
STEP 3 – Start submitting leads online Through given CRM PORTAL, Or Apps applying for loans on your client's behalf, and make money.


How To Refer Clients
You need to upload your leads or with complete documents to our CRM portal or App
Our team will verify your leads.
Once your lead is ok for a loan then we will proceed immediately
Within 3-5days of approval, your lead will get the loan amount transferred to his (or her) bank account. And your payout is transferred to your account on fixed date.


Benefits Of Become Partner With Us
CRM Portal Available for Pan India. Now You Can Do Loans in all over in India just sitting in one place.
Earn an additional income.
Highest Payout up to 3.50%
Start with a very Zero investment.
Become an entrepreneur. Start and run your business with minimal cost and risk.
Flexible working hours to choose from. In case, initially, you want to work part-time, you have the option.
Higher education is not compulsory.
Flexible earning opportunities to avail.
You can establish a business in partnership with a spouse or family member.
You can work alone or hire a team to go big.
No discrimination of Gender, Age, or Disability.
Social and personal recognition.
Earn Best Business Payout in terms of commissions.
Your Goals will pressurize you. Not us.
Pursue your job or business. And be an Associate.
Zero Investment required.
Just refer to the lead – The last mile will be completed by Paisapaid.com.
Lucrative payouts. And get incentives too.
You earn additional income. The amount you earn will vary from loan to loan.
You can be a Real Estate Agent, Chartered Accountant, Insurance Agent or Mutual Fund Agent too. Whatever your current occupation is.
Get professional assistance from a team in Sales & Marketing. Without needing to hire one.
Recognition as a channel partner of a company providing loans nation-wide.
Get access to a wide range of loan products.
Opportunity to establish new contacts that can be a source of income for lifetime.
Become a part of a promising and high-potential finance products industry.
3000+ Loan DSA And 4000 freelancer Connected to Us
Top 10 Corporate DSA in India 2023:-
| | |
| --- | --- |
| Aadifidelis | PAN Country |
| Andromeda | PAN Country |
| Real Money Advisory | PAN Country |
| Starpowerz | PAN Country |
| RKPL | PAN Country |
| DOL | PAN Country |
| Ruloans | PAN Country |
| R.K.Raman | Kolkata |
| Kousalya Assosiates | Coimbator |
A DSA is an individual who is tasked with sourcing potential loan borrowers. Through their training, they develop the necessary skills to originate as many successful leads as possible and receive remuneration accordingly.
Every financial and lending institute has the same terms and conditions for a loan DSA. When somebody wishes to register with any lender they must sign off on a particular DSA agreement that carries all pertinent laws and regulations. The loan agent is required to fulfill certain responsibilities until the loan has been fully disbursed. We will now examine in more detail what one must do when appointed as such by a lending institution.
The direct selling loan agent connects borrowers to lenders and oversees the entire application process, verifies key documents and makes sure that all papers are up-to-date. Additionally, their role involves more than just generating leads; these other duties include:
The primary responsibility of a loan agent is to make contact with possible borrowers and connect them with suitable lenders when they express interest in loan applications. Calls will only be made to people who have consented to the offer of receiving calls for loan solutions – those who have refused will not receive a call from the DSA.
It should be the priority of DSA to ensure borrower privacy; however, if the customer has allowed a friend or family member to act on their behalf, then it is permissible to discuss their concerns with other people.
Transparency is critical when dealing with clients. The DSA should never attempt to deceive the borrower by misrepresenting any loan products or services offered by the lender. All claims and promises should be legitimate; otherwise, you can damage your reputation and lose potential referrals from your current clientele. Honesty is the best policy in order to cultivate a positive relationship with your customers.
A loan agent should be cognizant of their customers' privacy and keep a professional distance. Visiting the client's office or house should not happen without permission. It is essential to honor the customer's personal space.
Once the loan seeker has confirmed the loan package from your financial institution, you must gather all of the specified documents and deliver them to the designated authority. You must also remain diligent until funds have been released to the borrower.
Hence, the primary responsibility of DSA lies in establishing connections between lenders and borrowers, evaluating potential applicants, collecting and submitting relevant documents, as well as keeping track of loan application status. If you are looking to register either online or offline as Loan DSA, become a part of Paisapaid- India's largest DSA network- to reap high rewards by working flexibly and claiming multiple leads.
At Paisapaid, registering an online DSA is a simple process. You just need to fill in the form on our website and submit it. Once you have submitted the registration form, we will review your application and contact you for further information if needed. After that, you are good to go and can start acquiring customers for us!
Monday Jan 3rd, 2023 will be remembered as a significant day in history. This remarkable day will go down in the annals of history as one of immense significance.
DSA Registration with Paisapaid can provide a great opportunity for those seeking to break away from the traditional 9 to 5 and become their own boss. Those who wish to enter this financial process and have the ambition to make money without any investment should register as a loan DSA at Paisapaid. Even those who don't plan on quitting their current job, but would like some extra income, can benefit from this chance by utilizing their effort.
DSA have the opportunity to make attractive earnings by connecting potential loan seekers with the broad range of loan products offered by Paisapaid, including Personal Loan, Home Loan, Business Loan, Gold Loan, Car Loan, Machinery Loan and Loans against property. Be part of one of the fastest growing non-banking finance companies in India that has a variety of features.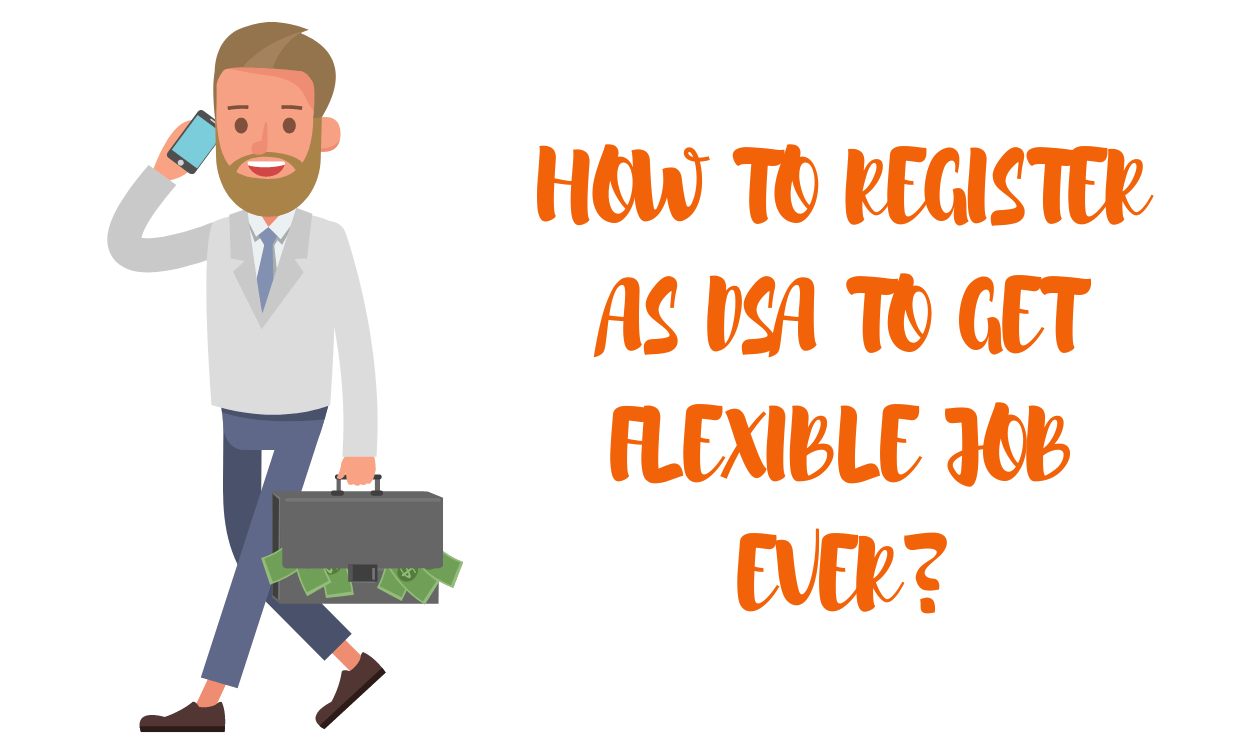 This network has hundreds of DSA offices across India.
We offer a straightforward CRM and an experienced team that are dedicated to meeting your requirements.
Individuals of all ages can now sign up for the event online. Registration is available on the website for everyone.
When the qualifications are met, immediate acceptance can be granted.
We offer great compensation for successful leads!
Let's look at the simple steps necessary to register online for DSA with Paisapaid, which can lead to a rewarding career. Here's what you need to do:
To complete the application form, you can access Paisapaid.com and proceed from there.
Once you complete the form, our representative will contact you.
Once you become a member of CRM, you will be given access.
To become a member of CRM, you must register, provide the necessary information and submit your KYC documents.
Your account will be up and running soon.
Register with Paisapaid to be a part of the fast-paced growth that is taking India by storm. Our non-banking finance company offers the perfect opportunity for you to fulfill your vision of success and wealth. Sign up today and get ready to reap great rewards!
Paisapaid provides numerous benefits which will help you decide whether to join us or not. Have a look at them.
We offer our service through more than one hundred banking partners.
We offer a variety of loan options to our customers. From personal loans to mortgages, there is something for everyone's needs and preferences. All loan products come with competitive interest rates and repayment terms.
More than 700 sites across the nation are included in our service.
We have been privileged to serve a large number of satisfied customers over the years.
Paisapaid is a comprehensive technology-based digital platform offering the opportunity to register as a DSA with no cost. Other lending institutions charge registration fees, but Paisapaid has no required charges. Supportive guidance is available continually to assist loan processing and lead disbursal. Our experienced team offers complete advice so you can perform your duties as a DSA and convert leads into incentives without difficulty.
Why not take the plunge right now? Register with our DSA Program and you could soon be making money as an entrepreneur. Without any fuss or hassle, you can use our online registration system and start earning smartly.
This image is the main focus of a page. It draws attention, and adds visual appeal to a page. The feature image acts as an eye-catcher and can make all the difference in how successful the page is.
Are you looking for a job that offers flexibility? Do you want to become a DSA (Direct Selling Agent)? If so, then here is how you can register and gain access to the many flexible opportunities available!
Wednesday Jan 11th, 2023 has been a day to remember! With the sun shining and the birds singing, it's been one of those days when everything just goes right. The day was perfect for getting together with friends and family. It was a special chance to spend some quality time together, enjoying each other's company.
In recent times, professional life has been increasingly stress-inducing. Whereas we were brought up expecting jobs to be limited to 9am-5pm, the truth of the matter is that they tend to overspill into the night and thus an ideal job seems but a distant dream.
There's no need for worry
Paisapaid is here to help you reach your dream job. We offer our DSA program as an opportunity for you to work in an environment that is free from stress and unreasonable expectations. Sign up as a Loan Agent and display your ambition towards success while you earn a great income.
Joining a DSA program provides you with an opportunity to generate leads for various loan products such as Home Loan, Personal Loan and Business Loan. Once you submit any lead to Paisapaid, the loan process will be initiated and, upon disbursal, you will receive your payout. With more leads generated, your income level increases too! In this blog post we have elucidated several beneficial aspects of becoming a DSA; they are:
A regular job typically involves a great deal of time constraints, sometimes leading to working late into the night in order to meet deadlines. Regrettably, these extra hours are unaccounted for and unpaid which would cause bitterness. Nevertheless, being a DSA means every minute of labour is taken into consideration.
With our program, you can enjoy the freedom to set your own working hours: no more clashing with important life events. That way, you're sure to never miss out!
When you work a typical job, expectations are usually set too high. Even if you put your best effort into it, the recognition you seek might not come. But when you sign up as a DSA loan agent for Paisapaid, your hard work and dedication will be truly valued and rewarded.
You are free to consult our Loan officer about your leads. This may also provide you with the option of achieving more leads and thus offsetting them in the following year. Doing this will ultimately give you enough time to meet any other obligations.
With a conventional job, you will receive a fixed salary without any increases or bonuses. However, our partner program provides rewards at every success, in addition to your regular earnings.
You can earn a flexible income and reap the rewards of high incentives. It all comes down to the amount of effort you put in and the quality of leads you manage to generate – so get those leads going and enjoy your payout!
Do not hesitate any longer; sign up to become a loan DSA with Paisapaid's partner program. You could start gaining rewarding payouts immediately and experience the freedom that comes with this job.
Why is a career as an Loan Direct Selling Agent (DSA) a terrific opportunity?
It can offer individuals the chance to get involved in the financial sector and make a good income. With no fixed working hours, DSA's have the freedom to manage their own time and have potential to earn generous rewards. Furthermore, the role provides an individual with personal growth, enabling them to develop skills such as interpersonal communication and problem-solving. Consequently, a job as a Loan DSA is an attractive prospect.
A loan DSA is a person who works on referral basis for a certain bank or lending institution to locate potential customers looking for loans. They refer them to their association and the advance is then processed. If the amount gets released, they receive remuneration from the lender, generally a percentage of the loan value. To become registered as a Loan DSA, follow the steps listed below:
Visit Paisapaid and submit your registration either in the branch or online at our website, www.Paisapaid.com.
You can pay the registration fee via the internet or in person.
Our loan representative will be in contact to request additional documents.
Your creditworthiness will be checked and your background investigated.
A contract for the DSA registration will be drawn up and affixed with a stamp duty.
Subsequently, a Digital Signature Algorithm code will be created.
After receiving a DSA code, the paperwork for the loan can be uploaded for further handling.
In the foreseeable future, DSAs will have great potential for growth and success. The landscape of possibilities is vast and endless, offering plenty of chances to take advantage of. It is anticipated that there may be ample openings for these professionals to capitalise on.
The Coronavirus pandemic has caused a great deal of upheaval in the global economy, resulting in a surge of demand for various loan types; Personal Loan, Business Loan, Home Loan, Loan against Property, Gold Loan, Machinery Loan and Used Car Loan being the most requested. As people take the necessary precautions to protect their well-being by observing social distancing protocols, the entire lending process has moved online.
There has been a noticeable surge of demand for loans, particularly from small business owners and citizens. This spans a variety of loan types, from short-term to long-term. As such, the need for DSA's to assist in the loan process is growing exponentially. This is especially beneficial for borrowers who may need assistance with documentation, queries and applications without having to leave the safety of their homes.
Registering as a DSA (Direct Selling Agent) provides you with numerous advantages. Offline or online, some of these are outlined below for quick reference.
You can take charge of your own career with no time limits or objectives to meet.
You can take on a DSA role in addition to your regular job.
No capital is required for establishing your own business.
A DSA stands to benefit greatly from loan work, thanks to the alluring remuneration and accommodating terms.
You don't need to have any special qualifications to become an entrepreneur.
A career in loan Direct Selling Agent (DSA) can be both lucrative and rewarding as you are compensated with high payouts proportional to the amount of loans disbursed. Being a DSA requires more than just knowledge of finance and persuasive communication skills, as they work in tandem with financial institutions to act as a liaison between them and prospective borrowers. In short, a successful DSA serves to benefit both lender and borrower alike.
The image chosen for this feature is the perfect illustration of the content within. It complements the text perfectly, making it an ideal selection for this article.
If you want to improve your career prospects, consider becoming a DSA with Paisapaid. This organization can provide you with the opportunity to expand your professional experience, as well as giving you the chance to gain new skills and knowledge. Working here can open up the doors to success in your chosen field.
On the 31st of December, 2022, we will be celebrating the end of a tumultuous year. This day marks the start of a new year, with fresh hopes and expectations.
Paisapaid's partner program is an advantageous option for anyone looking to create wealth, whether they are a home-maker or employed. With our PAN India network stretching across 700+ locations, it's easy to find an associate near you who can provide loan leads and aid borrowers in making the correct choices. And with our profitable partner program, we're always seeking DSAs that are willing to work in flexible hours with the potential of earning great profits.
The program of Paisapaid discovers extraordinary individuals who want to expand their business and make a living. We will help you increase your income, allowing you to improve your lifestyle. Taking part is simple – simply register as a DSA at our website, and use the program we provide to generate loan leads. Additionally, our partner associates enjoy numerous benefits.
In this blog post, we have highlighted the benefits of using DSA. It provides users with a range of advantages, including increased efficiency and cost savings. Moreover, it offers greater security by allowing for user authentication and data encryption. Additionally, it increases scalability and flexibility to keep up with evolving business needs.
Our partner program offers the advantage of flexible working hours.
With no designated day or time that you need to be at your desk, you can work comfortably from home or fit it around your existing plans – weekends, evenings, or whatever best suits you.
Take control of your future:
At Paisapaid, you have the opportunity to be your own boss. You can work remotely or set up shop in an office, and help us find potential loan seekers and convert them into successful borrowers. We'll give you the necessary resources and guidance to become a leader in our business and expand our operations throughout the country.
Make the most of our network throughout India:
As we have previously mentioned, we serve more than five hundred cities in India, enabling our team to be present in even the most remote areas. Working as a DSA loan agent at Paisapaid will give you the power to make use of our expansive reach and gain access to every corner of India.
Paisapaid doesn't place restrictions on how much you can earn in a month, so don't hold yourself back! Working as many hours as you like can result in amazing earnings. The more loan leads you generate, the higher the incentive will be for each one successfully granted. Get ready to give it your all and make those leads happen!
Paisapaid processes your payouts as soon as you successfully acquire a loan lead. Our organisation believes in paying our associate partners promptly every month, to help expand our business and reward associates for their hard work. This encourages them to continue striving for success.
Consequently, these were the advantages a DSA can receive when they join our loan partner program. To be part of it, please visit Paisapaid.com.
If you want to experience the freedom and flexibility of a career as a Direct Selling Agent (DSA) with Paisapaid, then look no further! This job offers the opportunity to enjoy an independent lifestyle while earning income. It's no wonder so many choose this profession – and with Paisapaid, you can be sure of the best training and support. Take advantage of the benefits now!
On Friday 24th September, 2022, we announced our latest news. We were excited to share the information with all of our followers, friends and family members.
In the 21st century, working life has become considerably more demanding than in previous times. As we grew up, we were often told that a typical desk job had regular hours of 9am to 5pm; yet now many people work late into the night. Unfortunately, finding an ideal job is becoming increasingly difficult.
Just think of the possibilities:
no pressure, no unrealistic targets, and limitless potential for growth — as well as the potential to earn a great income. It sounds too good to be true, but with Paisapaid it can become a reality! Take advantage of this opportunity for flexible work and remuneration by "Registering as Loan DSA" with us today.
Our partner program is an ideal job opportunity for those who wish to generate loan leads. We offer a number of loan products including Home Loan, Business Loan, Personal Loan and Gold Loan – all of which you can work on. Once you have identified a potential borrower, simply submit their details to Paisapaid and we'll take it from there with the processing. When the loan money has been disbursed, you will receive a payout.
Paisapaid's partner program has other attractive features which can help you plan for your future. These are discussed below:
Standard work hours for job roles can often lead to staying late in order to meet deadlines. This extra effort can go unnoticed and unpaid, resulting in a sense of frustration. However, the partner program ensures that all working hours are registered and valued. This way, contributors are able to adjust their work schedule around important engagements, while still being compensated fairly.
At Paisapaid, our loan DSA's are expected to meet certain targets –
however these can be quite challenging and not always come with the recognition they deserve. If needed, you are able to consult your loan coordinator about reaching goals in a more manageable way.Irrespective of the results, we appreciate all your hard work!
When you work with Paisapaid partner program, you'll be rewarded at every milestone achieved. This differs significantly from the fixed salary and infrequent bonuses, increments or appraisals provided by some organizations. Promotions may take a while to come by, but you can rest assured that your regular income will be supplemented along the way.
Registering with Paisapaid gives you the flexibility to make extra income. You'll be rewarded based on your work ethic and the number of leads you generate. Sign up online or offline today for an exciting chance at financial success!
Why not join our partner program and become a loan DSA with Paisapaid?
Generate the leads, then follow the processing; disbursement of your reward will come when the loan is in the borrower's account. Don't wait any longer – act now!